25 02 12 - 21:27
We have finally submitted full PC build of Oozi: Earth Adventure to Valve and now we're waiting for their decision. We have really high hopes that we'll be able to make some decent money on Steam, especially since Swing Swing Submarine published their
sales data of Blocks That Matter
(in short - 20x more sales on PC than on XBLIG).
Meanwhile I have started working on Unity port of Yet Another Zombie Defense. It's still in very early phase of development, but I have a couple mock-up screens (made by Andrzej) I can share with you: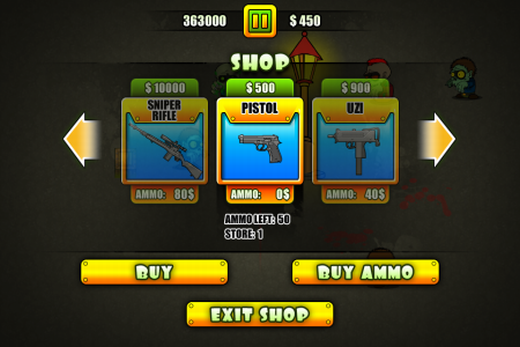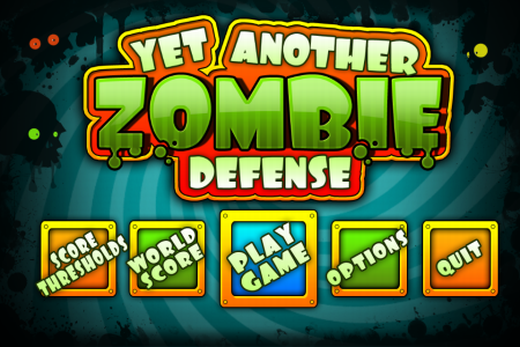 As you can see, it's completely 2D. I decided to abandon 3D because of wide variety of Android devices - I'm afraid that some of them wouldn't be capable of running the game smoothly, and sometimes 2D art looks even better than 3D.